CLOSER TO YOUR DREAM HOME.
If you've been diligently saving for a 5% down payment as a home financing option available with the purchase of CMHC mortgage default insurance, you are now probably frustrated to see the "rules of the game" change as it become more difficult to qualify and purchase CMHC insurance. It is like moving the goal posts further and further away halfway through the game!
In an effort to cool the Canadian housing market, CMHC and other mortgage default insurance providers recently implemented new rules: You must now pass a "stress test" and qualify for a higher interest rate, the 30-year mortgage is off the table leaving only 25-year mortgages meaning higher monthly payments, then, on March 17th, 2017, insurance rates went up. Now, if you want to purchase a $800,000 home with a $40,000 (5%) down payment, CMHC's 4% default insurance will cost you $30,400. You might not feel the sting of this additional cost because they are spread out over time, but rest assured, that money comes right out of your jeans.
What can you do? You can resign yourself to paying higher mortgage default premiums and hope you pass the new "stress test", or you can hold off purchasing your home to try to save 20% down (a virtual impossibility as home prices continue to rise) …You need another option.
That is why SKYIRE introduced HomeIndex Mortgage
HomeIndex Mortgage is an innovative program designed to help you purchase a home with only 10% down, avoid the additional costs of an expensive CMHC insured mortgage, and secure a conventional mortgage at the best possible rate, including an up to a 30-year term. HomeIndex Mortgage covers the difference between your down payment (between 10% and 19.99%) and the 20% you require to avoid CMHC insurance. For example, if you put 10% down, HomeIndex Mortgage will cover up to an additional 15%, allowing you to qualify for a conventional mortgage at the best rate possible, and you avoid expensive CMHC default insurance required by Canadian law on high ratio mortgages.
What does that mean for you?
You own a home sooner, with lower monthly payments and no CMHC added costs. The savings can translate into thousands of dollars saved and more money in your pocket each month.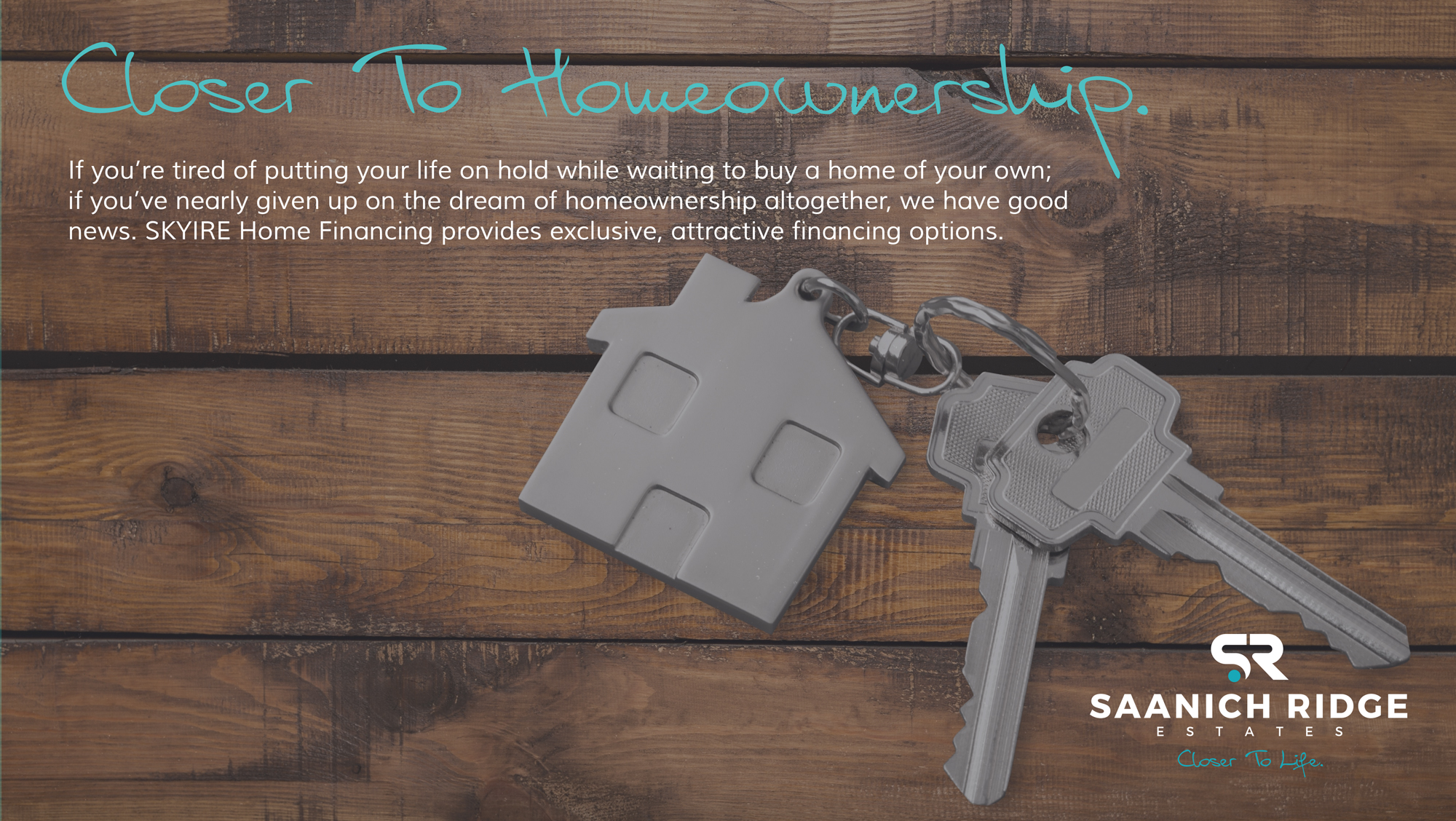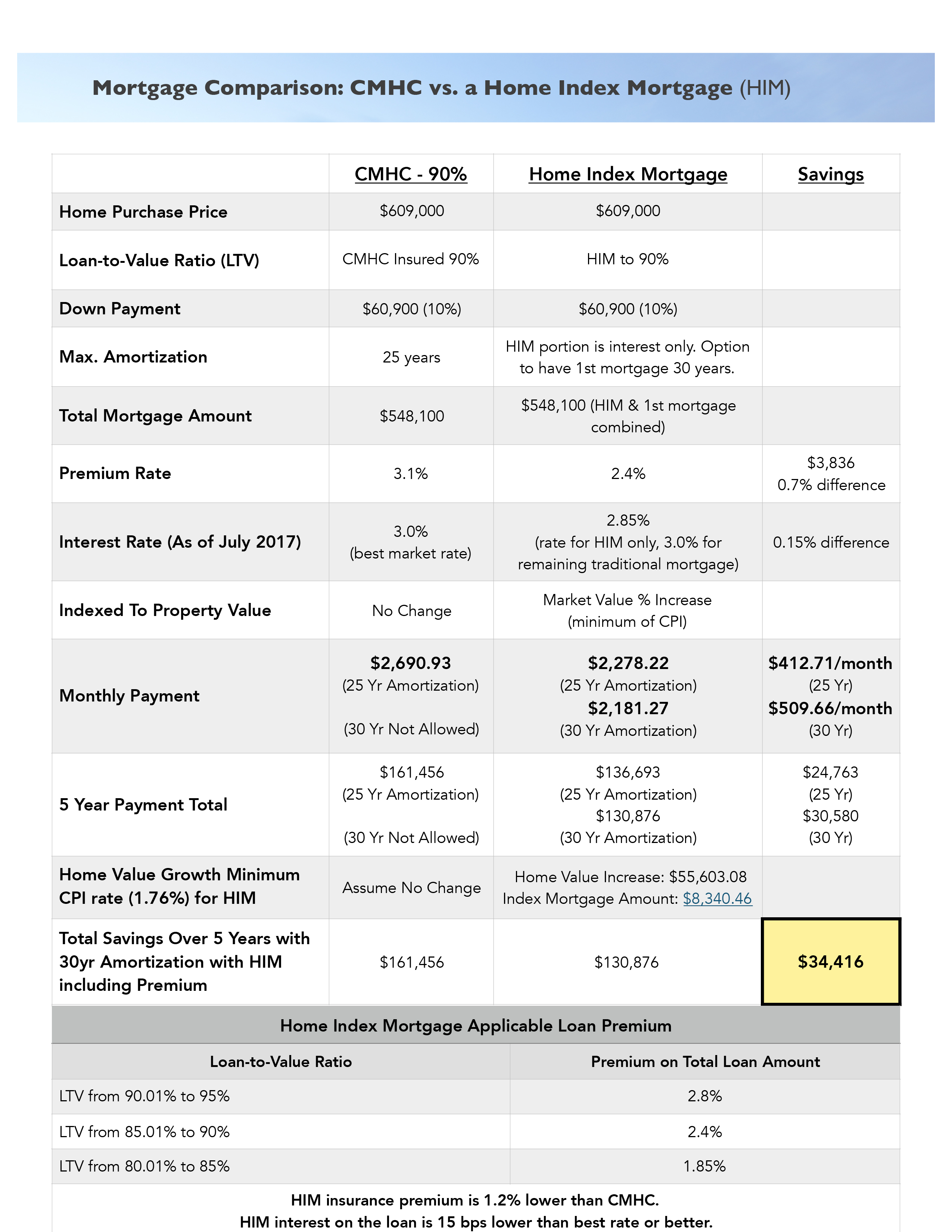 We're happy to discuss how you can qualify for HomeIndex Mortgage
Home ownership IS WITHIN YOUR REACH, and we're committed to helping you attain your goal so you can live on your own terms, build wealth, and live… Closer to Life!


Saanich Ridge Developments Ltd.
Lisa Ashe
Phone: 250.661.8246
Email: lisa@saanichridge.ca
If you are interested in purchasing a home at Saanich Ridge Estates, would like more information on SKYIRE's Home Financing Program, (financing options available at 1% or 10% down payment), or are interested in learning more about SKYIRE's residential real estate investment opportunities, we would love to hear from you!
We also send you a monthly newsletter with updates on developments at Saanich Ridge Estates, in-focus reviews of the economy, and links to resources and helpful information courtesy of SKYIRE – the developers of Saanich Ridge Estates.
* We are compliant with CASL (Canada's Anti-Spam Legislation). When you sign up for our newsletter, you receive information from Saanich Ridge Estates and SKYIRE only, and your personal information is held in strict privacy and not shared with any other party.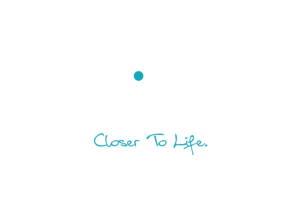 [contact-form-7 id="906″ title="Contact form 1″]